Add to my selection
SFC | Rendez-vous Industry
25.04.22
.
12:00 PM
Focus SCRIPT 2022 - the 6 curated projects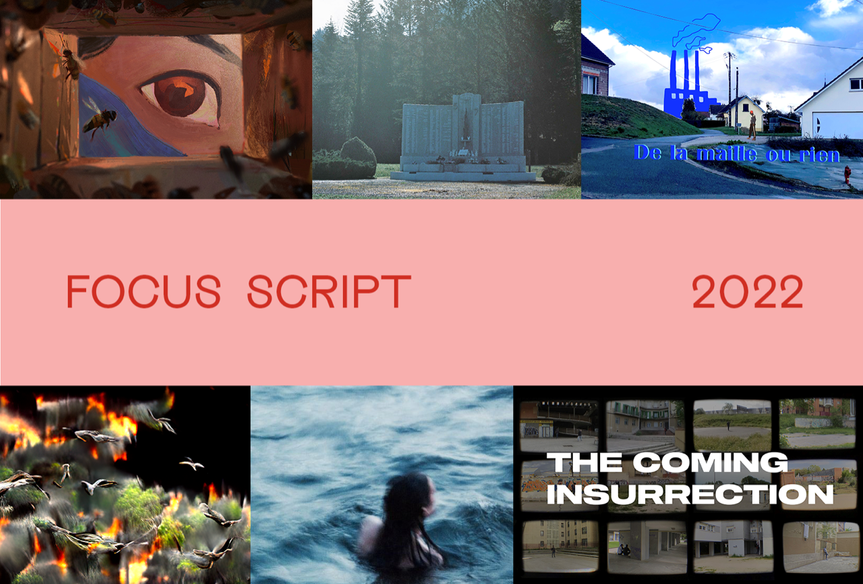 The Focus SCRIPT aims to forge bonds with Visual Arts & Film Schools as well as European Producers within the SFC | Rendez-vous Industry. Thanks to this program, we spot & highlight innovative talents and support them in the first steps of their next short film.

Find below more information about the six chosen projects for the 2nd edition.
The Focus SCRIPT looks to offer a dedicated space for students or recent graduates from the collaborating Film Schools and help them get targeted feedbacks on their scripts at a early stage of work.
It also facilitates the meeting of potential partners, such as (co-)producers & distributors, through one-to-one sessions and dedicated encounters with various industry decision-makers around specific topics designed for each project.


The presentation of the projects takes place on Tuesday, May 24th from 10am
at the SFC | Rendez-vous Industry (Palais des Festivals - level -1, aisle 14)

The session is followed by the pitch of the Focus WiP projects (shorts in progress) and one-to-one meetings.

The professionnals participating ONLINE can freely contact the project holders to set-up a meeting.


> Download the presentation of the 6 projects part of the 2022 Focus SCRIPT <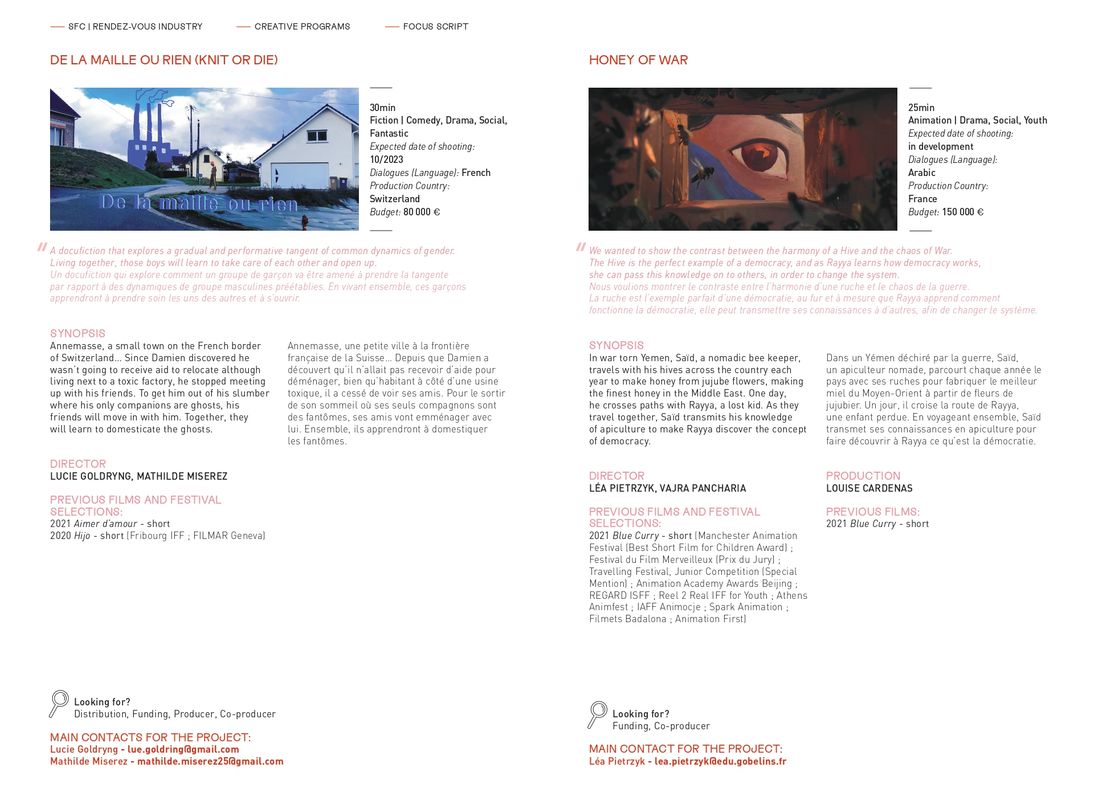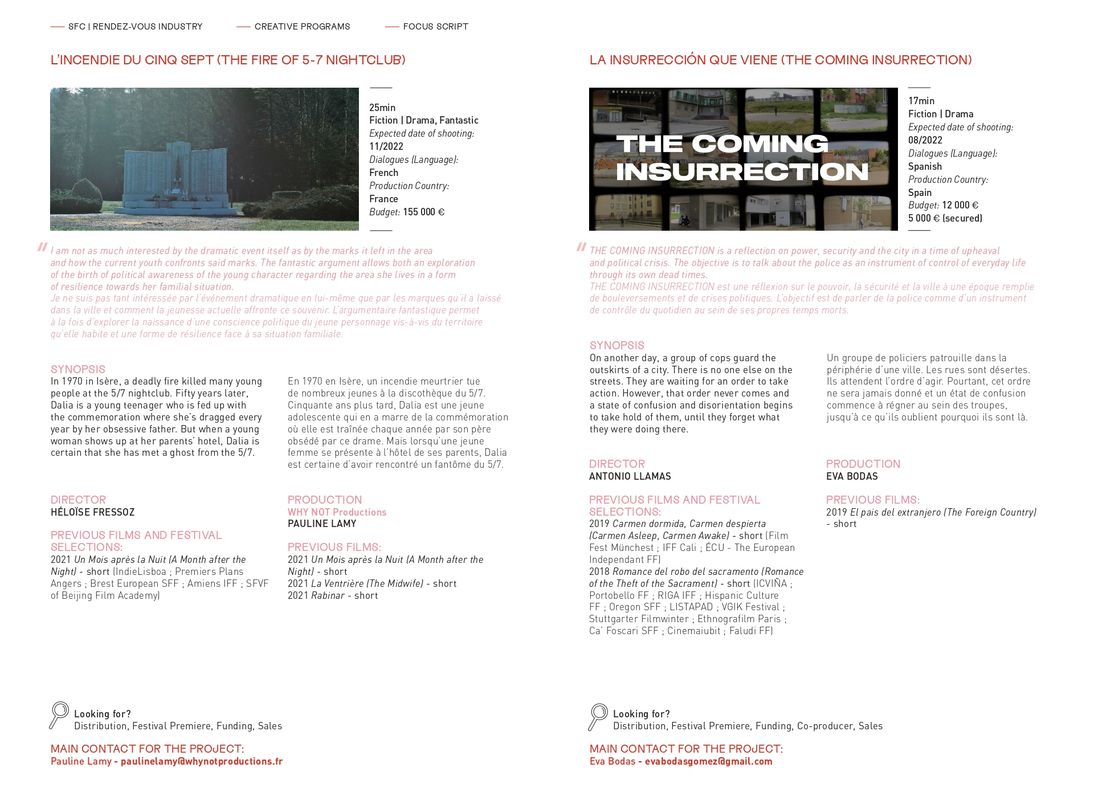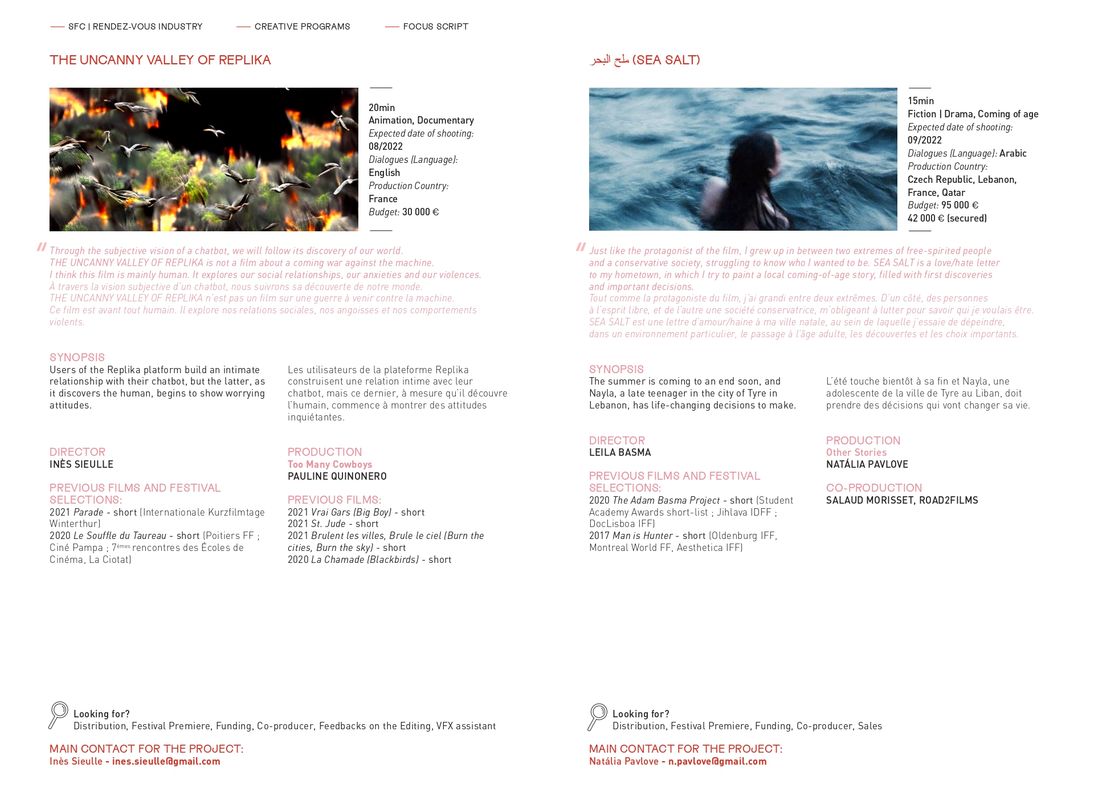 Thank you to the 6 European Schools participating in the initiative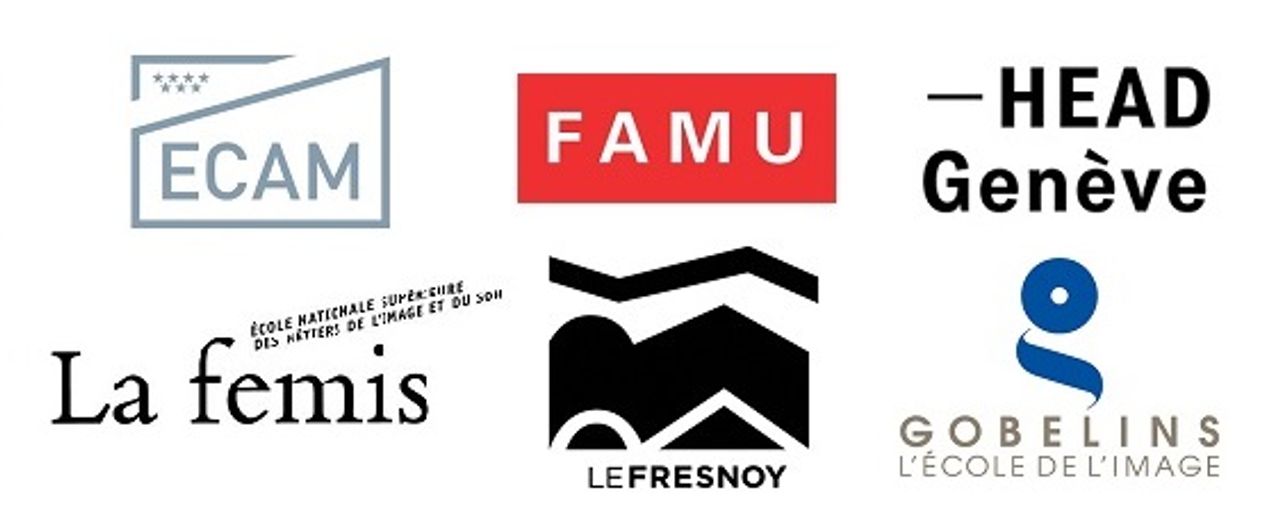 In collaboration with