Add to my selection
SFC | Rendez-vous Industry
18.06.21
.
07:31 PM
Focus WiP | Focus COPRO' - Throwback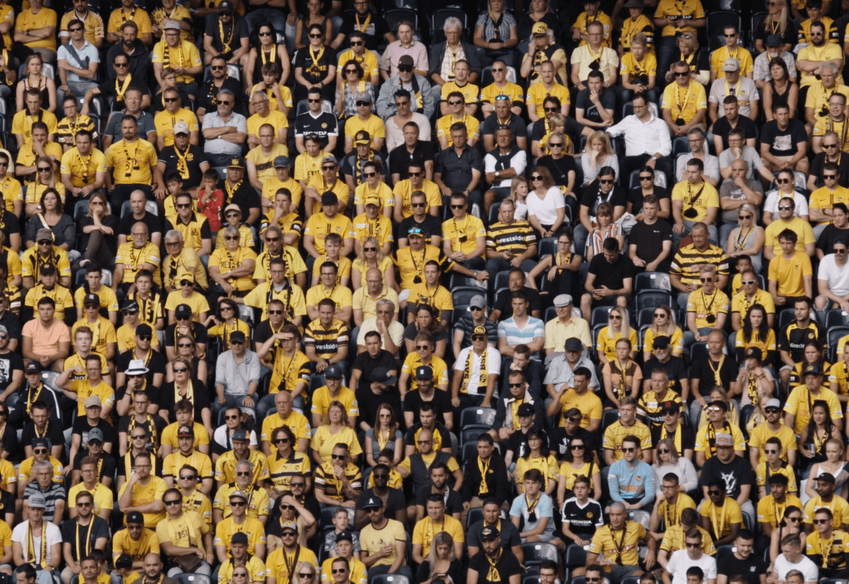 Since 2018, the Short Film Corner | Rendez-vous Industry develops various intiatives to support up-and-coming filmmakers, shining a light on their short & feature projects at different stages of development.
Thanks to the Creative Programs - Focus WiP, Focus COPRO' & Focus SCRIPT - filmmakers on the move benefit from a dedicated space to showcase their projects, get personalized consultancies, meet with key decision-makers and find the support they need.
Throwback on several alumni and how far their projects have come since their participation...
FOCUS WiP
Films that have taken part in the Focus WiP program have been travelling the world from Festivals to Festivals. Throwback on few of their selections…
2019
THE GAME – Roman Hodel
Venice Int'l Film Festival
TIFF – Toronto Int'l Film Festival
IDFA – Int'l Documentary Festival Amsterdam
Hamptons Int'l Film Festival
Solothurn Film Festival
...

RED ANTS BITE – Elene Naveriani
Internationale Kurzfilmtage Winterthur
IFFR – Int'l Film Festival Rotterdam
REGARD – Saguenay Int'l Film Festival
Palm Springs Int'l ShortFest
Encounters Bristol – Special mention of the Brief Encounters Jury
Raindance Film Festival
Leeds International Film Festival
Brest European Short Film Festival
Stockholm Int'l Film Festival
PÖFF Shorts – Tallinn Black Nights Film Festival
Bogotá Short Film Festival – BOGOSHORTS
Solothurn Film Festival
Kyiv Int'l Short Film Festival
Leiden Int'l Short Film Experience
Queer Lisboa – Int'l Queer Film Festival
...

NESTING – Alex Verhaest
Int'l Short Film Festival Leuven – Best Cinematography
Brussels Short Film Festival – Special Mention
BREEDBEELD Film Festival – Best Fiction
+ *Financial support by CineSud*

BEYOND IS THE DAY (DALEJ JEST DZIEŃ) – Damian Kocur
Clermont-Ferrand Int'l Short Film Festival
Krakow Film Festival – Silver Hobby-Horse
Warsaw Film Festival
...

MOODY – Karolina Karwan, Tomasz Ratter
(in development)
Screening Room Follow Focus Grant – Finalis
FOCUS COPRO'
First Feature film projects that have been part of the Focus COPRO' are pursuing their development. Throwback on their current journey…
2019
INSIDE THE YELLOW COCOON SHELL – An Pham Thien
Hubert Bals Script & Development Scheme (IFFR) – Bright Future Selection

EBBA – Johanna Pyykkö
MIA – Mercato Internazionale Audiovisivo Rome – ARTE Kino Int'l award
Norwegian Int'l Film Festival, Scandinavian Debut pitch competition – Honorable mention

PIGGY – Carlota Pereda
Berlinale Co-Production Market
Pop Up Film Residency (Bratislava)

A BEAUTIFUL LIFE (LA BELLE VIE) – Faustine Cros
Lussas Doc – Rencontres d'août

TO KILL THE BEAST (MATAR A LA BESTIA) – Agustina San Martin
(in post-production)
2018
THE LAND WITHIN ME – Fisnik Maxhuni
(in post-production)
Berlinale Talents 2020
Ateliers d'Angers 2019
SSA (Swiss Society of Authors) – Script Development award
Thessaloniki Crossroads Coproduction forum 2018 – ARTE Kino Int'l award for development
Talents Sarajevo 2018 – Best Pitch award

THE SETTLERS (LOS COLONOS) – Felipe Galvez
Next Step – Semaine de la Critique
TorinoFilmLab – FeatureLab 2018 – TFL Co-Production Award (50'000€)

THE GARCIAS (LOS GARCIA)– Paco Nicolas
ECAM – La Incubadora (The Screen)
ABycine Lanza – CCM Production Support Forum
EAVE marketing workshop