CREATIVE PROGRAMS
PROJECTS IN DEVELOPMENT PLATFORM

Support and highlight film projects currently in production, in the frame of the Marché du Film and the Rendez-vous Industry of Cannes Court Métrage.


The Focus WiP is a selection of promising short films in production or post-production to international actors of the Short Film Industry – distributors, programmers, institutions, film funds, producers and buyers – presented during a pitch session.

Filmmakers and producers of the chosen work-in-progress enjoy a privileged space to present their film in a major international film festival, and also get personal support until the finishing and the international release of their film.

Crews linked to the chosen projects benefit from a pitch training session and an individual consultancy with their mentor. Mentors are assigned depending on which step of post-production each short films is.

The Pitch Session held on Tuesday, May 24th at 10am is followed by one-to-one meetings between project-holders and attending decision-makers.


> 2022 Program <

> Discover the 6 projects of the 2022 Focus WiP <


– BENEFITS –
The project holders get access to the following benefits:
- Pitch Training workshop
- individual mentoring session with a dedicated expert, depending on the short's current step of development
- participation to the Focus WiP Pitch session – presentation of the chosen work-in-progress
- one-to-one meetings with the attending professionals

– MENTORS –
2021 > Anne Delseth – Directors' Fortnight, Premiers Plans Angers ; Greta Fornari – TorinoFilmLab, Lights On ; Fabian Gasmia – DetailFilm ; Maike Mia Höhne – Kurzfilm Festival Hamburg ; Jean-Christophe J. Lamontagne – h264 Distribution ; Giona Nazzaro – Locarno Film Festival ; Riema Reybrouck – PostBills PR ; Sebastián Sepúlveda – Editor, Director.
2019 > Pierre-Alexis Chevit – Cannes Docs ; Anna Henckel-Donnersmarck – Berlinale Shorts ; Sebastian Sepulveda – Editor & director ; Wim Vanacker – Script consultant ; Dominique Welinski – DW Production.

– COLLABORATION –
*MIDPOINT Institute – Upon all the projects presented, one of them will be taken from MIDPOINT Shorts, program dedicated to short fiction films in development.

– SUBMISSION –
Submissions to the Focus WiP: upon invitation.


– ARCHIVES –
2021 > Program > The 7 projects presented
2019 > Program > The 5 projects presented

– PRESS –
Le Film Français > 1


The Focus SCRIPT wants to create new bonds with Visual Arts & Film Schools as well as Producers during the SFC - Rendez-vous Industry, but also spot innovative young talents in order to support them in the first steps of their next short film.

The Program aims to offer a dedicated space for students or recent graduates in order to help them get targeted feedbacks on their scripts at a early stage of work ; but also provide the possibility of meeting potential partners, such as (co-)producers.

One project per School involved in the program is picked. Each project's holder beneficiate from several advantages such as: an individual consultancy on the script of the film, a keynote on the festival circuit & short film markets, a pitch training session...
As a conclusion to the programme, filmmakers are invited to meet with French & European producers to forge bonds and consider potential collaborations.
The Pitch Session held on Tuesday, May 24th at 10am is followed by the presentation of the Focus WiP projects and one-to-one meetings between project-holders and attending decision-makers.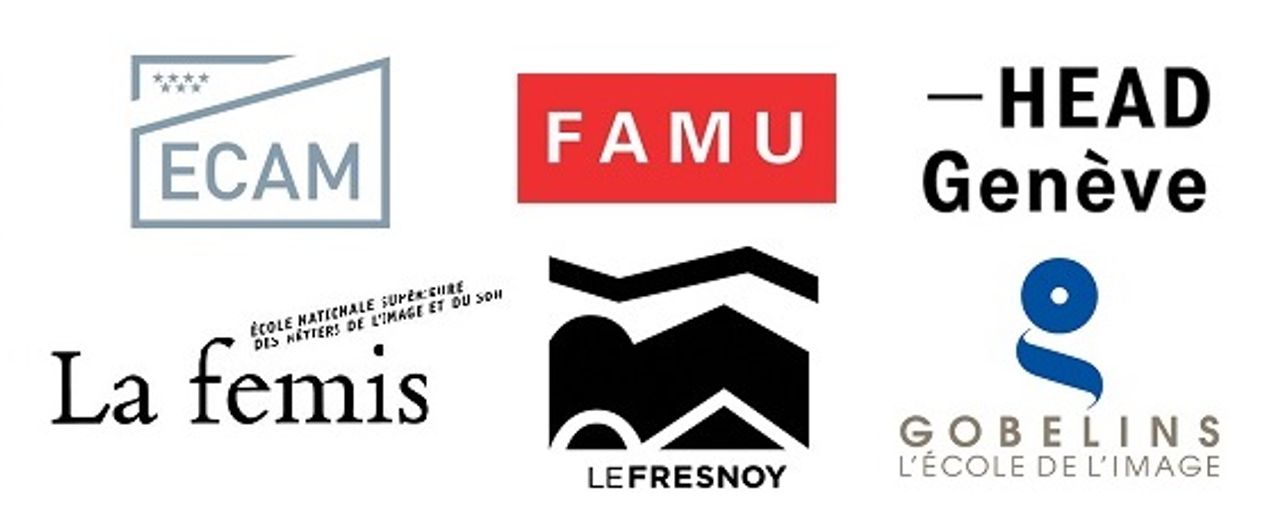 ECAM (Spain) ; FAMU (Czech Republic) ; HEAD (Switzerland) ;
La Fémis ; Le Fresnoy ; Les Gobelins (France).


> 2022 Program <

> Discover the 6 projects of the 2022 Focus SCRIPT <


– BENEFITS –
One project per school is chosen. The project holders get access to the following benefits:
- Pitch Training workshop
- individual script-consultancy with a dedicated expert
- private keynote - short film industry overview & festival strategies
- one-to-one meetings with French & European producers, seeking potential collaborations
- one of the projects presented is chosen to take part in MIDPOINT Shorts, in collaboration with MIDPOINT Institute

– COLLABORATIONS –
*MIDPOINT Institute – In the aim of supporting filmmakers with the script-development, one of the projects part of the Focus SCRIPT is picked to participate in MIDPOINT Shorts. The director & the producer will benefit from a complete access to this program dedicated to short fiction films in development.
*Torino Short Film Market – With the wish of making the projects travel in various industry events, one of the projects part of the Focus SCRIPT is picked to participate in YOU ONLY PITCH TWICE. The director or the producer is invited during TSFM to present the project to an audience of key decision-makers through a pitch session.


– SUBMISSION –
Submissions to the Focus SCRIPT: upon invitation.
Only Visual Arts & Film Schools collaborating with the SFC | Rendez-vous Industry can apply.


– ARCHIVES –
2021 > Program > The 7 projects presented


Dedicated to first feature films, the Focus COPRO' shines a light on short filmmakers taking the path of feature films.

With professionals from the Feature Film Industry attending the Festival de Cannes, it is the perfect opportunity to gather the people behind projects and the producers, sales agents, film funds, institutions… Projects looking for a co-production are presented to major actors of the Industry within a Lunch.

The Focus COPRO' gathers filmmakers from the current or previous editions of Cannes' Short Film Selections – in Competition, Critics' Week and Directors' Fortnight – as well as projects scouted all year round.
It is a unique opportunity to discover renowned short film talents, whom already have an impact on today's cinema and whom will confirm their artistic vision with their first feature.
This program brings to light filmmakers with a strong potential and support them with the presentation of their projects to key professionals participating in the Marché du Film.
Upon all the projects, one of them is taken from the last session of La Incubadora, feature film development program targeting emerging producers, directors & screenwriters from Spain.


> 2022 Program <

> Discover the 7 projects of the 2022 Focus COPRO' <


– BENEFITS –
The project holders get access to the following benefits:
- session to get ready for the meetings & provoke the right opportunities
- keynote (plenary session) on film financing in Europe
- keynote (plenary session) with a Sales Agent
- individual consultancy on co-production strategy
- participation in the FOCUS COPRO' Industry Lunch


– COLLABORATIONS –
*In collaboration with the Marché du Film - Producers' Network
*With the support of EAVE
*Pop Up Film Residency – In the aim of supporting filmmakers with the script-development, one of the projects will benefit from a 3-week residency program.
*ECAM - The Screen – The producer of one of the projects will benefit from a one-week tailormade program, centered on production & marketing.
*Initiative Film – In order to support the development through dedicated consultancies, one of the projects will benefit from tailor-made consultancies worth 1'000€, up to the filmmaker's need.


– SUBMISSION –
Submissions to the Focus COPRO': upon invitation.


– ARCHIVES –
2021 > Program > The 6 projects presented
2019 > Program > The 7 projects presented
2018 > The 5 projects presented

– PRESS –
Variety #1 #2 #3 #4 #5